Dingo
Dingo is a light-weight, compact indoor mobile robot designed for robotics research and education. Available in two drive systems, differential and omnidirectional, with expandable power and computing options, Dingo is ideal for a wide range of robotic applications including autonomous navigation, mobile manipulation and mapping. Dingo offers native ROS and Gazebo integration and is plug-and-play compatible with a wide range of robot sensors and accessories.
Dingo's modular design allows it to be fully customized and tailored to the your specific application. Dingo comes in two drive systems, differential (Dingo-D) and omnidirectional (Dingo-O), with expandable power and computing options, making it ideal for a wide range of indoor robotic applications.
As with all Clearpath mobile robots, Dingo is compatible with an extensive range of third-party sensors and accessories, including lidars, cameras, manipulators and more. Sensors and payloads are easily added to the robot with its flexible mounting system, accessible on-board power, and reconfigurable I/O. See some common integrations below in the Packages section.
Dingo is shipped with the open-source Robot Operating System (ROS), allowing researchers to get started quickly with existing research and widely available ROS libraries. Dingo is also supported in Gazebo Physics Simulator, RViz and MoveIT! Motion planner.
Dingo's lightweight yet strong aluminum chassis allows it to withstand the rigors of robotics testing in indoor environments, while being ultra portable and easy to transport. Spend more time running experiments and less time maintaining your robot.
Dingo comes with rich user documentation, demos and tutorials to help you get started quickly and hassle-free.
Tech Specs

DINGO-D (Differential Drive)
External Dimensions
551 x 517 x 110 mm
(21.7 x 20.3 x 4.33 in)
Weight
9.1 kg
(20 lbs)
Max Payload
20 kg
(44 lbs)
| | |
| --- | --- |
| Max Speed | |
| Obstacle Clearance | |
| Drivers and API | ROS Melodic, Gazebo, MoveIt! |
Download Datasheet for complete technical specifications for both Dingo-D (Differential Drive) and Dingo-O (Omnidirectional Drive).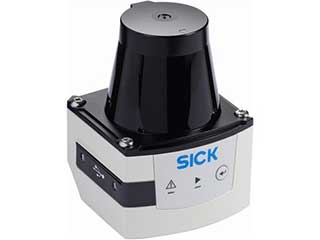 Packages
Vision and Mapping Package

The Visual & Mapping Package includes a Dingo mobile base, podium mounted 3D lidar, a front-facing stereo camera and an IMU. The package is fully supported with ROS, RViz (visualization) and, Gazebo (simulator).

Example Applications

Included Accessories
Jetson Machine Learning Package

We've partnered with NVIDIA to offer a Dingo built around the Jetson TX2: a fast, efficient computing device, ideal for robotics development. The Jetson Machine Learning package takes advantage of NVIDIA's standard hardware interfaces and graphics processing capabilities. Built around a powerful GPU and loaded with 8GB of memory and 59.7 GB/s of memory bandwidth, the Jetson is the preferred computing platform for VSLAM, 3D imaging and machine learning applications.

Example Applications

INCLUDED ACCESSORIES