IN THE BEGINNING
Clearpath was started in a basement by four friends who loved building robots in university. After experiencing their own frustrations in the lab, they wanted to make robotics research easier. Persisting, failing, iterating and finally succeeding on the build of their first unmanned vehicle, Clearpath Robotics was born.
TODAY WE'RE DIFFERENT, BUT STILL THE SAME
Since then, the company has grown. We have robots and customers all over the world. Our offices are bigger and we have real desks, but we've held on to the spirit with which we began: be genuine, listen to customers, and keep it beautifully simple. Our team is passionate about building robots for the greater good. We love to problem solve, make innovative ideas a reality, and play the occasional game of frisbee over lunch. We're the leader in research robotics and blazing the trail for robots in industry. Ready to be a part of it?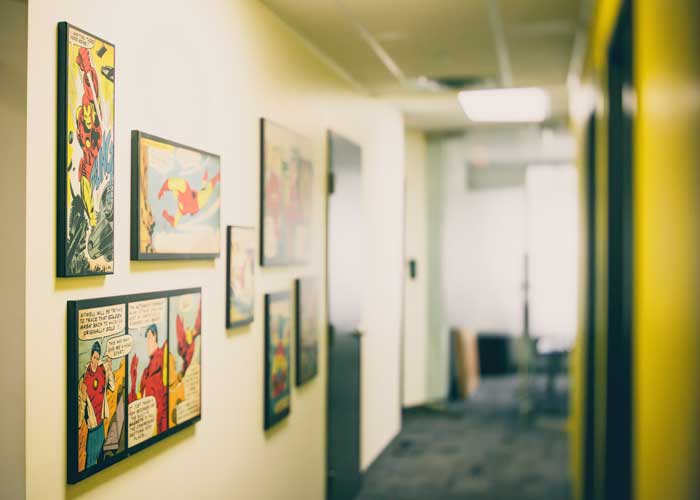 VISION
We will be the world's leading development ecosystem for mobile robotics.
MISSION
Helping robotics developers succeed by providing versatile and dependable platforms and software tools.
CREATE SOMETHING REMARKABLE
Your work has purpose and is impactful. We want you to impress yourself with how much impact you make.

 

Treasure little surprises we can leave for our customers and for each other.
We are in a disruptive technology business. We won't win in this business without taking risks.
Take calculated risks. Understand the risk you're taking by thinking about its risk and reward. Revisit the risk and reward when necessary.
If we make a mistake, that's OK. We acknowledge it, share what we've learned and move forward.
We give back and are viewed as leaders in the community.
STRAIGHT TALK AND ACTIVE LISTENING
Listening is an active skill. Take time to think about what the other person is saying, confirm your understanding and ask questions.
People have short attention spans. Speak to deliver a specific and intentional message.
Keep an open mind to other people's perspectives and use your curiosity to seek a better understanding.
Say what you're going to do, and then do what you said.

 

Be clear about your intentions.
We work in a knowledge economy so our success is dependant on how well we share our insights and knowledge. Sharing data is not equivalent to sharing insights and knowledge.
WE EACH PLAY A PART
The team is greater than its individual contributors.
Bring joy to working together in a team. Appreciate the strengths and skills your colleagues bring to our team.
Be eager to lend a hand when help is needed. Ask for help when you need it.
Offer candid feedback and confront others in a healthy way when it is in service of their growth or doing the right thing. Candid feedback and confrontations are often best delivered one on one.
Create an atmosphere that supports and embraces your team members.
TECHNOLOGY MADE EASY
We are stuck with technology when what we really want is just stuff that works. But any sufficiently advanced technology is indistinguishable from magic.
Our customers view us as experts. We help our customer navigate the technology adoption curve.
Value our customer relationships because, although the customer may not always be right, the customer is always the customer.
Strive for the right balance of fast action, flexibility and thoughtful approach.
We're driving the robot revolution.
Interested in joining the team?