IN THE BEGINNING
Clearpath was started in a basement by four friends who loved building robots in university. After experiencing their own frustrations in the lab, they wanted to make robotics research easier. Persisting, failing, iterating and finally succeeding on the build of their first unmanned vehicle, Clearpath Robotics was born.
TODAY WE'RE DIFFERENT, BUT STILL THE SAME
Since then, the company has grown. We have robots and customers all over the world. Our offices are bigger and we have real desks, but we've held on to the spirit with which we began: be genuine, listen to customers, and keep it beautifully simple. Our team is passionate about building robots for the greater good. We love to problem solve, make innovative ideas a reality, and play the occasional game of frisbee over lunch. We're the leader in research robotics and blazing the trail for robots in industry. Ready to be a part of it?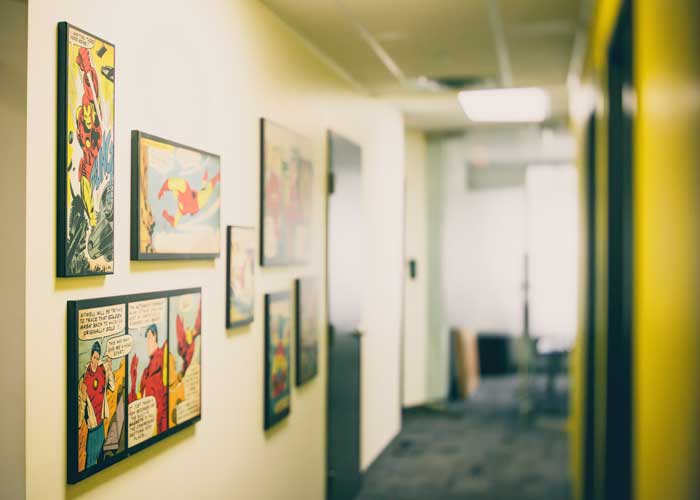 VISION
Helping robotics developers succeed by providing versatile and dependable platforms and software tools
MISSION
Provide a world leading development ecosystem for mobile robotics
START WITH WHY
Break problems down to first principles and ask lots of questions. Challenge assumptions with data. Always strive to understand why customers care. Simplify.
CREATE WOW
Inspire confidence and admiration in every interaction someone has with Clearpath. Surprise and delight customers in strange and interesting ways. Execute with obsession to detail.
CUSTOMER FIRST
Focus on customer happiness and always put yourself in the customer's shoes. Understand customer needs better than they understand themselves. Deliver a remarkable experience at every opportunity. Provide a consistent experience as we grow.
NO BULLSHIT
Results matter, job titles don't. Do what you say. Respect the person, but don't let bad ideas go unchallenged. Always be honest, direct and transparent. Tackle difficult conversations head-on.
THINK BIG
Anticipate where we're going and invest in systems that scale – help us build for the future! Encourage crazy ideas, volunteer for impossible situations, and don't be afraid to go against the grain. Learn lots and grow quickly.
BE HUMBLE
Everybody has something to learn. Seek first to understand, then be understood. Push yourself to become better.
MOVE FAST
Use processes to automate everything you can. Break rules when necessary. Don't ask for permission if you can stand firm behind your decision. Analyze failure and learn from it. Get shit done.
BE FRUGAL
Profit is the engine that lets us achieve our goals. Make smart investments. If we do more with less, we can do more. Spend it like it's yours.
EMPOWER OTHERS
Create heroes. Give constructive feedback quickly. Go the extra mile for your teammates. Be a teacher.
BE FEARLESS
Embrace risk and tackle hard problems. If our ambitions aren't uncomfortable or terrifying, we aren't pushing ourselves far enough.
We're driving the robot revolution.
Interested in joining the team?