The New Year is upon us and with that comes predictions of what 2016 has in store. Will Automated Guided Vehicles (AGVs) continue to drive materials on the factory floor? What is 'Industry 4.0' and when will it take shape? The factory of the future is around the corner and these 3 supply chain trends for 2016 will take us there.
1. Increased reliance on automation and robots
Industry Week reports that 2016 promises "vastly more automation for concentrating human effort on details and customization." With warehouses experiencing increased cost pressures and supply chain complexities, operators are seeing just how much technology has advanced and how automation in particular can provide flexible transportation solutions. Solutions such as OTTO, for instance, offer infrastructure free navigation and virtually limitless flexibility for material transport in factories. With this level of automation, robots can be relied upon to complete simple yet important tasks such as material transport or line side delivery, while the human workforce will be able to focus efforts on complex tasks, problem solving and strategy.
2. Realization of the Industry 4.0 vision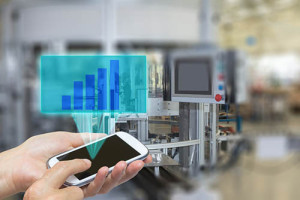 In Gartner's top 10 Strategic Technologies for 2016, analysts predict that the Internet of Things will have significant growth and impact over the next year in particular. Automation is only a piece of the puzzle when considering Industry 4.0; these evolutionary 'smart factories' will emerge with interconnected, centrally controlled solutions that are starting to be available to the marketplace. These solutions not only communicate with other material transport units (i.e. the fleet) on the factory floor, they also communicate with people by providing perceptive light displays and integrating into the existing WMS to receive dispatched tasks. In an interview with Forbes, Rethink Robotics CPMO Jim Lawson summed things up quite nicely, "We'll see an aggressive push by sector leaders to accelerate the realization of the Industry 4.0 vision. Specifically, big data analytics combined with advances in cloud-based robotics."
3. Service chains will become more important than product chains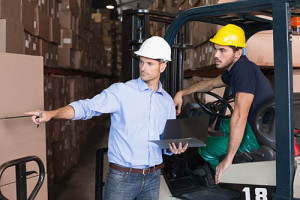 A supply chain is a system of organizations, people, activities, information, and resources that work together to move a product, whereas a production chain is the steps that need to take place in order to transform raw materials into finished goods. The supply chain trend of service chains becoming more important than product chains is something that will develop over the next 10 years, although it's already becoming reality. Providing great, reliable products is a standard expectation in the marketplace; whereas service is often perceived as a 'nice-to-have' within manufacturing. SupplyChain247 explains, "Increasingly, discerning consumers are demanding more from pre and post-sales service for the goods they buy." We can apply this statement to technology suppliers as well – as Industry 4.0 takes form, and automation and robots become paramount, providers of those technologies must offer factory operators more than the technology itself. A full solution package will include hardware, software and service to offer ongoing support and true business relationships within the supply chain.
Learn how OTTO is setting the bar for supply chain technology in 2016. Register for the webinar below.