Heron Used in MIT Research to Secure Singapore's Coastal Future
Singapore-MIT Alliance for Research and Technology (SMART)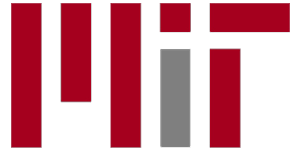 Some of the most exciting environmental sensing research happening in the world is being completed by SMART: the Singapore-MIT Alliance for Research and Technology. The partnership helps Singapore's government develop research and technologies to combat overpopulation and environmental crises. Tawfiq Taher, an MIT research manager within SMART, uses Heron to respond to unexpected scenarios like a sudden algae bloom.
ROBOTS TO COMBAT SINGAPORE'S NATIONAL CHALLENGES
Singapore's population is growing at a rate that cannot be accommodated because of limited land available, making it necessary to survey and monitor sites for potential land-fill. Additionally, the country faces seemingly innocuous occurrences like algae blooms that can clog fishes' gills or coral, and even make lethal toxins.
Taher's team aims to develop robotic sensor networks, control algorithms, novel propulsion and navigation and sensing tools to safely and efficiently monitor and survey the Singapore coast. "We are currently looking at a few national challenges focused on Singapore such as monitoring harmful algae bloom, land reclamation, and so on," he says. He needed a platform to consistently survey the water at a minimal cost, using a minimal amount of energy.
Heron: A FLEET FOR ENVIRONMENTAL CHANGE
"We decided to obtain a Clearpath Heron because of its compact design, which makes it a great mobile sensor platform," Taher says. His main use for the mobile platform is to respond to unexpected scenarios without prior detail planning. The sudden occurrence of a harmful algae bloom can decimate more than 500 tonnes of fish farms, as it did off of Changi and Lim Chu Kang in February 2015. Taher and his team have been studying Singapore coastal water for more than 7 years, using Heron and others in his robot fleet to try to avoid disasters like this in the future.
SHAPING SINGAPORE'S FUTURE
Information taken from the team's studies is shared with Singapore government agencies to impact day-to-day regulations and long-term planning. The information is viewed as critical by Singapore's government, so they are fully funding the project. The lab's work has also been published in international journals ranging from the International Journal of Field Robotics to the IEEE Journal of Oceanic Engineering.
"The marine environment is extremely challenging," says Taher's coworker, Dr. Valdivia y Alvarado, in an interview with the Prime Minister's Office in Singapore. "We are making new tools to improve accessibility of the harbor around Singapore, opening up new possibilities."
| | |
| --- | --- |
| "We use the Clearpath Heron because of its compact design, which makes it a great mobile sensor platform. It is operationally economic and can be deployed into the water quickly." | |
Get In Touch With Sales
We build the world's best unmanned vehicles for industry and research.
Learn how we can integrate the perfect solution to fit your needs.
Contact Sales